This authentic method of making schnitzel is varied up with a chicken schnitzel option as well as pork schnitzel. This easy dinner recipe is made with only a few simple common ingredients and is delicious and crispy!
Pic: chicken schnitzel ( plus traditional pork variation in recipe)
Its funny how different languages have opposite meanings of this dish. In Polish Sznitzel refers to a different dish made of minced pork (like russian kotleti) whereas these breaded cutlets are referred to as Kotlety in Poland rather than schnitzel.
Scnitzel, aka Polish kotlety, is a simple classic dish requiring few ingredients. Its made by pounding the meat (classicaly pork, but the pics are of chicken variation) with a meat tenderizer, then breading them and frying them up.
Ingredients:
3 chicken breasts, bonesless, skinless (or boneless pork chops..fast-fry pork chops will save you from having to cut the pork chops thinner)
2 eggs, whisked with a whisk
Half cup bread crumbs, or more as needed (if sold out in quarantine easily make bread crumbs from dry bread in a food processor)
Oil,
Sea Salt, pepper
Recipe:
If using regular (not fast-fry) pork chops, trim them of fat and cut into 1/2" thick cutlets (they need to be made thinner so depending ont he thickness, cut it into two or three rounds). If using chicken breast, cut so it is a cm or less thick. Chop the chicken breasts in natural way, there's a smaller flap etc. the pieces don't need to be same size, they will be roughly same thickness. They will expand a bit once pounded so don't be afraid of small pieces (some are approx 1.5"by 2.5-3" but it's hard to give a number and each piece varies and isn't wasted, small pieces are tasty as schnitzel chicken nuggets or tenders too!)
Season the meat with salt and a bit of pepper. Pound the pork until it is 1/4" or less thick. If using chicken instead of pork, it will only need to be pounded briefly with a meat tenderizer (it's like a spiky mallet). It's good to do this on the floor if you're worried about your counter cracking. Spread a kitchen towel (to absorb impact) under large cutting board if you are worried about a nice floor when pounding.
(This extra step isn't necessary and we skip it, but if you get a bit germaphobic with meat, if you wish wrap the meat in a ziploc bag or place large sheet of seran wrap or parchment paper on the cutting board and wrap over chicken before pounding or simply pound as is the traditional way. season with salt. )

(variations: pound slices of garlic into the pork. Or for the chicken or pork: use a pinch of seasonings such as garlic powder, onion powder or regular paprika).
(Note: Butter would burn so use oil.) Warm generous oil (less than a cm) or butter flavor coconut oil or ghee on medium. Once the oil shimmers (or drop a crumb or bread cube in it and if it sizzles) use tongs to insert the meat in away from you (away from your face as the oil is hot!). Fry until golden brown, about 2 minutes per side. Flip and fry other side until golden brown, if unsure use fork to check when each side is done.
Leftover egg can be fried at end too.
Serve with coleslaw or other Suruwka (meaning raw salad,often made with mayo) or Mizeria, a creamy Polish cucumber salad. mash potatoes with a spoon of mayo or Nutiva's butter flavor coconut oil, plus sea salt. top with parsley.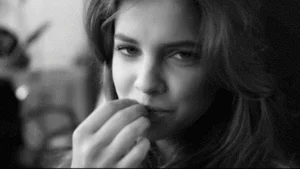 Did you make this recipe or find this post helpful? Leaving a review helps our community! 🙂
Never miss a post! Follow this blog or my facebook page Pinch of Wholesome (formerly Dairy Free Indulgence) to stay posted on more delicious recipes! The follow buttons on mobile/cell are almost at the bottom of the page, and on the PC they are on the sidebar.
I will never spam you. It is your follows, shares, views and likes that encourage and allow me to continue this blog and keep sharing these dairy-free healthy recipes with you!
If you like this recipe and share it, tag me on instagram @pinchofwholesome #pinchofwholesome, I'd love to see your versions of my recipe 🙂