Need an easy healthy dinner recipe for January such as a veggie pizza that is paleo, gf and dairy free? This healthy homemade pizza which is made from scratch, has a no-knead pizza crust thats ready fast (it doesn't need time to rise and its yeast free) plus its grain free and gluten free. This Paleo pizza crust is made with sweet potatoes and almond flour. Serve it either as a high Protein vegan pizza or with grilled chicken along with the ratatouille topping.
The ratatouille (see recipe below) can be prepared ahead or while the flatbread is baking.
For the flatbread:
3 medium sweet potatoes, baked soft
Scant 2 cups almond flour or Chickpea & fava flour such as by Bob's red mill (I enjoy both variations, fava mix has a savory ethnic taste that I enjoy, I don't recommend chickpea flour alone though)
2 tbsp ground Flaxseed + 5 tablespoons water, Let it soak for five minutes to make a flax egg
Generous sea salt and pepper
Few fresh basil leaves
Tsp Nutiva's butter flavor coconut oil or ghee
4 tbsp tomato sauce or paste for ratatouille
For the ratatouille topping:
1/2 cup olive oil approx
2 large onions
4 garlic cloves,
2 thyme sprigs,chopped or sub Quarter teaspoon dried thyme
400ml diced tomatoes or canned plum tomatoes or 3-4 lg ripe tomatoes,diced(use 2 tomatoes if using less other veg as they add lots of liquid)
2 zucchinis,chopped into 1/2" pieces
1 large or two baby italian eggplants, chopped (Cut all veg the same size)
2 red and orange bell peppers,seeded, Chopped
1 2/3 tbsp balsamic vinegar
fresh basil chopped, garnish
Variation: instead of ratatouille, top with sundried tomato pesto and if you can have cheese some optional crumbled goat cheese or parm (cheese can also be added on the ratatouille topping)
Directions:
Preheat oven 420 degrees. In a Food processor process all ingredients, stopping and scraping down the sides. Line a baking sheet or pizza pan with parchment paper and press the dough down, it will be bit sticky.
Bake for 35-40 min or til golden brown.
Meantime prep the ratatouille.
On medium heat warm a large fry pan, then add olive oil and warm the oil. Saute the veggies and onion except tomatoes, stirring often. Add garlic, basil and thyme and fry,add olive oil and stir often so garlic doesnt burn, fry for few minutes. Add tomatoes, balsamic, thyme and salt and pepper and cover and simmer medium heat for approx 25 min or until soft. If you have more time cook a few mins longer to soften further. if needed evaporate uncovered for 5 min or as needed (i used 4 lg tomatoes once with less other veg so i had too much liquid but it can easily be evaporated). Stir in torn basil. once the crust is ready top the hot ratatouille on top of it and if desired place altogether in the oven another 2 min.
Variation: Add grilled chicken cubes.
Enjoy as a cheese-free meatless vegan pizza or with all the works!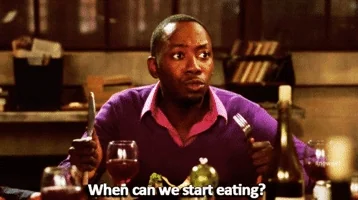 Did you make this recipe or find this post helpful? Leaving a review helps our community! 🙂
Never miss a post! Follow this blog or my facebook page Pinch of Wholesome (formerly Dairy Free Indulgence) to stay posted on more delicious recipes! The follow buttons on mobile/cell are almost at the bottom of the page, and on the PC they are on the sidebar.
I will never spam you. It is your follows, shares, views and likes that encourage and allow me to continue this blog and keep sharing these dairy-free healthy recipes with you!
If you like this recipe and share it, tag me on instagram @pinchofwholesome #pinchofwholesome, I'd love to see your versions of my recipe 🙂